FPM Journal Club with guest host Dr Daniel Casey
Thursday 15 July 2021
12:00 - 13:00
For this session of Journal Club we welcome our guest host Dr Daniel Casey.
Daniel has chosen to review:
CRISPR-Cas9 In Vivo Gene Editing for Transthyretin Amyloidosis
https://doi.org/10.1056/NEJMoa2107454
Gillmore, J. D. et al. (June 26 2021) "CRISPR-Cas9 In Vivo Gene Editing for Transthyretin Amyloidosis." The New England Journal of Medicine. DOI: 10.1056/NEJMoa2107454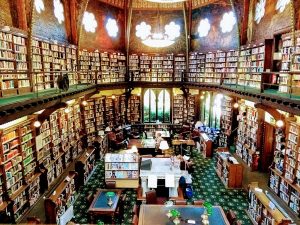 About your host
Dr Daniel Casey is a pharmaceutical physician currently working as Country Medical Lead for Celltrion Healthcare UK.
He is a Member of the Royal College of Psychiatrists and a Member of the Royal College of Physicians of London. He is currently an ST3 in the Pharmaceutical Medicine Specialty Training programme.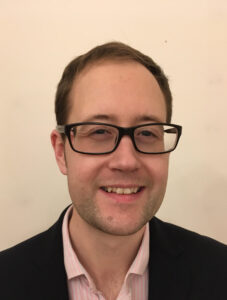 Dr Daniel Casey
Booking is now closed
FPM members only - free to attend
About journal clubs
Journal clubs are educational settings where individuals meet regularly to critically evaluate articles in the medical and scientific literature.
They are a recognised way of keeping up to date with latest advancements in areas of interest.
CPD
If you attend this webinar you can use it as CPD for your appraisal. To do so you'll need to provide:
evidence (certificate of attendance), and
reflection, specifically a couple of paragraphs on what you learnt, what effect it will have on your current practice and how it relates to Good Medical Practice.
Upload these into your portfolio and self-allocate your CPD points at 0.25 credits per 15 mins.
Host a Journal Club
There are many benefits of taking part, including the following:
Increase your knowledge
Reflect on your practice
Share insights and ideas in a relaxed and supportive setting
Encourage evidence-based medicine
Keep abreast with new literature
Stimulate debate, and improved understanding of current topics
Develop your presentation skills
Build your network
Gain participatory CPD hours towards revalidation
If you would like to host a Journal Club, please email events@fpm.org.uk and let us know.
Queries: If you have any questions please email events@fpm.org.uk.
Joining instructions will be emailed to registered attendees periodically, and a reminder will be sent on the morning of the Journal Club (15 July 2021). Please check you junk folder!
The views, information, or opinions expressed during FPM events and training are those of the individuals involved and do not necessarily represent those of the Faculty of Pharmaceutical Medicine. We value inclusivity, equality and diversity, and work hard to promote these whenever possible in all of our activities. We welcome your comments or questions: events@fpm.org.uk