FPM Education Week 2021: Clinical development in gene therapy. Past, present and future
Friday 4 June 2021
16:00-17:30
Clinical development in gene therapy: past, present and future

Workshop 4 | 4 June |
16:00-17:30 GMT+1
This year's Education Week is all about genomics and genomic applications in pharmaceutical medicine. Since the successful sequencing of the human genome in 2003, new avenues for pharmaceutical medical research and development have rapidly evolved. This has led to a greater understanding of the genetic contribution to variability in clinical pharmacology and predisposition to drug safety concerns, improved understanding of the genetic basis of disease leading to the evolution of precision therapeutics and, finally, the development and approval of the first gene therapies offering potential for cure of genetic disorders.
Clinical development in gene therapy: past, present and future
This session will focus on the history and current clinical trials of gene therapies, as well as challenges and future perspectives.  The clinical development of an approved gene therapy will also be discussed.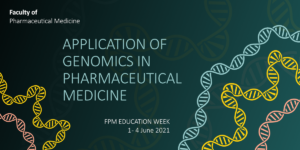 Part of FPM Education Week
Tuesday 1 June 16:00-17:30 GMT+1
Prof John Posner
Pharmacogenomics in clinical pharmacology and screening as a contribution to the safe use of medicines
Wednesday 2 June 16:00-17:30 GMT+1
Dr Duncan McHale
Advances in clinical genetics and the development of treatment for rare genetic disorders
Thursday 3 June 16:00-17:30 GMT+1
Dr Tony Lockett
Health Technology Assessment of Genomic Medicines
Friday 4 June 16:00-17:30 GMT+1
Dr Arseniy Lavrov
Clinical development in gene therapy: past, present and future
Booking for this session is now closed
FPM members £55
Non-members £85
Reduced rate* £35
or you can buy all 4 workshops for the price of 3
*Reduced rates are available for:
People from low and lower-middle income countries; PMST trainees; Unemployed; Part-time employed (earning less than £15,000 per year); People on Parental Leave; People who are Out of Practice & Retired; Charity representatives
About the speaker – Dr Arseniy Lavrov
Dr Arseniy Lavrov, MD, PhD, FFPM is a board-certified neurologist and a pharmaceutical physician with 9 years of clinical and academia experience. He completed a PhD research in vascular dementia and vascular cognitive impairment. Dr Lavrov has a further 15 years of pharmaceutical industry experience with a focus on drug development in Neurosciences, across all phases of development from discovery to post approval. His experience involves translational, clinical development and marketing authorization activities of gene therapies for neurological diseases. His main areas of interest also include: rare neurological diseases; movement disorders; dementias and cognitive impairment. Dr Lavrov has also an interest and experience in digital biomarkers and endpoints. Previously Head Unit Physician and Clinical Development Head at Neurosciences Therapy Area Unit at GSK, Dr Lavrov is currently leading EMEA Clinical Development at Novartis Gene Therapies.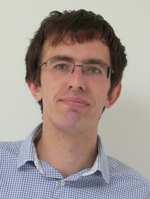 Booking Information
Bookings will close at 12:00 on the 4 June.
Queries:If you are unable to complete your booking online or you would like to be invoiced, please email training@fpm.org.uk  / events@fpm.org.uk 
Joining Instructions will be sent periodically, with a final reminder sent 1 hr before each session.
CPD
If you attend this course you can use it as CPD for your appraisal. To do so you'll need to provide:
evidence (certificate of attendance), and
reflection, specifically a couple of paragraphs on what you learnt, what effect it will have on your current practice and how it relates to Good Medical Practice.
Upload these into your portfolio and self-allocate your CPD points at 0.25 credits per 15 mins.
The views, information, or opinions expressed during FPM events and training are those of the individuals involved and do not necessarily represent those of the Faculty of Pharmaceutical Medicine. We value inclusivity, equality and diversity, and work hard to promote these whenever possible in all of our activities. We welcome your comments and feedback: events@fpm.org.uk