FPM Conversation On Demand
Thursday 14 December 2023
all day
Continuing the popular FPM Conversation events, this special online event supports pharmaceutical physicians in navigating their careers.
The programme is aimed at pharmaceutical physicians who are in the early-to-mid stage of their career and is especially useful for people who are considering:
subspecialisation,
advancing into a managerial position,
transitioning from a role inside 'big pharma' to working in a biotech, regulator or as an independent consultant, or
working (and living!) outside the UK.
The panel will also discuss how careers in the specialty may develop in the future and how you can 'future-proof' yourself and make the most of opportunities to come.
The discussions will be led by a panel of experienced pharmaceutical physicians, all of whom have followed different paths and can draw on decades of experience.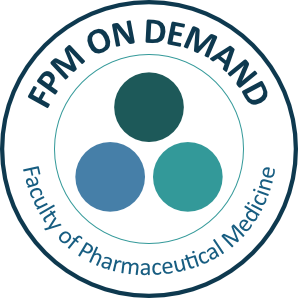 Register for on demand access
FPM members - £25
Non-members - £50
Content
Once you purchase a package you will receive a link to a password-protected page containing video recordings of all the below sessions.
Chair: Dr Harjeet Dhillon (FPM's Policy and Communications Group)
Thomas Schleimer (Korn Ferry)
Dr Juliet Roberts (GSK)
Dr Henk Streefkerk (Independent pharmaceutical physician)
Dr Monica Shaw (BMS)
Booking Information
Please allow up to 48hrs for your booking to be processed and for your access link to be sent to you.
Access links are sent to your registered email address. Don't forget to check your junk folder!
Queries: If you are unable to complete your booking online or you would like to be invoiced, please email events@fpm.org.uk 
CPD
You can find instructions and guidance regarding CPD eligibility here.
The views, information, or opinions expressed during FPM events and training are those of the individuals involved and do not necessarily represent those of the Faculty of Pharmaceutical Medicine. We value inclusivity, equality and diversity, and work hard to promote these whenever possible in all of our activities. We welcome your comments and feedback: events@fpm.org.uk