FPM Business Skills: The Code in a 'digital' Day
Tuesday 8 September 2020
10:00-16:00
Our highly successful Code in a Day workshop has been reconfigured for digital delivery, using a combination of live digital classroom sessions, small group work and private study.  The workshop is designed to cater for all learning styles, providing a clear overview of the entire ABPI Code of Practice with opportunities to question and debate. The day is facilitated by Code expert trainer, Sharon McCullough.
The content is based on the current (2019) edition of the ABPI Code which applies until the end of June 2021. The workshop will provide a good foundation for understanding the 2021 Code, which is currently in development.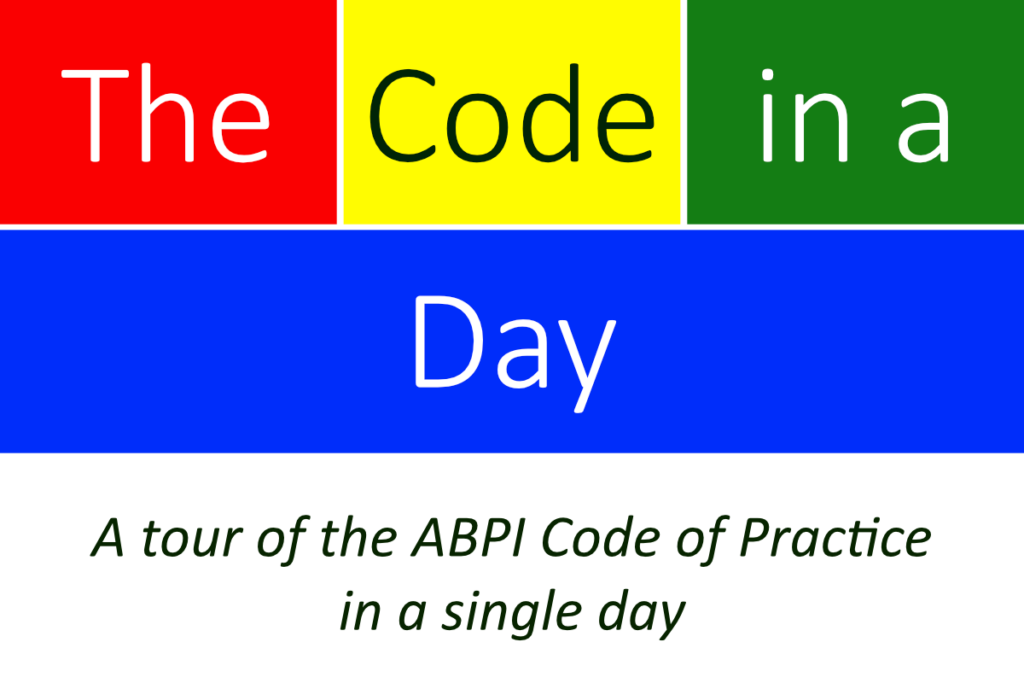 "This was something I wasn't expecting to enjoy, but I did."

"Really enjoyed it.... thank you!"

"Very engaging and knowledgeable facilitator"

"Online session ran really smoothly. I was impressed and I learned something"

"The pace was good and the interactivity high, so never felt like it dragged"
Booking is now closed
FPM Members = £160
Non-members = £210
FPM will close bookings at 13:00 on Monday 7th September 2020, or earlier if the course is full (NB: the maximum class size is 16).
Queries: If you are unable to complete your booking online or you would like to be invoiced, please email training@fpm.org.uk.
What will it cover?
Aim of the Code: What it is and what it's for
Blocks of the Code: How the clauses guide company activities
Code cases: Learning from real-life Code decisions
Who should attend?
Anyone needing an introduction to the Code
Physicians new to medical affairs
Company staff working with the Code
Anyone who wants a Code refresher
When and how is it being held?
Date: Tuesday 8th September 2020, 10:00 – 16.00. There will be regular opportunities for screen breaks throughout the day and a 1-hour lunch break.
Platform: Zoom
CPD
If you attend this course you can use it as CPD for your appraisal. To do so you'll need to provide:
evidence (certificate of attendance), and
reflection, specifically a couple of paragraphs on what you learnt, what effect it will have on your current practice and how it relates to Good Medical Practice.
Upload these into your portfolio and self-allocate your CPD points at 0.25 credits per 15 mins.
About your trainer
Dr Sharon McCullough

Sharon McCullough is a pharmaceutical physician and trainer with more than 25 years of experience of working with the ABPI Code of Practice. She provides Code consultancy services to a range of clients, including medical signatory services, Code training, and signatory development and assessment. Sharon has a post-graduate teaching qualification and provides engaging, 'brain friendly' workshops that aim to illuminate all corners of the Code.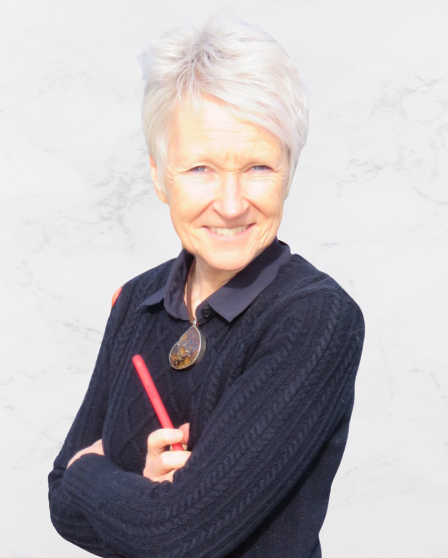 About The ABPI Code of Practice for the Pharmaceutical Industry
The Code sets standards for the promotion of medicines to health professionals and other relevant decision makers in the UK. It includes requirements for the provision of information to patients and the public and relationships with patient groups. The Code also applies to a number of areas that are non-promotional.
The Code covers:
journal, direct mail and digital advertising
the activities of representatives, including any materials used by them
the supply of samples
the provisions of inducements to prescribe, supply, administer, buy or sell medicines, by the gift, offer or promise of any benefit or bonus whether in money or in kind
the provision of hospitality
promotional meetings
the sponsorship of scientific and other meetings including payment of travel and accommodation expenses
all other sales promotion including exhibitions and digital communications
the provision of information to the public
relationships with patient organisations.
The detailed provisions in the Code aim to ensure that pharmaceutical companies operate in a responsible, ethical and professional manner.
This information is taken from http://www.pmcpa.org.uk/thecode/Pages/default.aspx