Fireside Chat with Dr Bu Siakpere
Wednesday 8 December 2021
16:30-17:30
In our Fireside Chat series, FPM welcomes inspirational members of our organisation.
We open the floor, and allow them to talk about their career, their passions, and the things that they believe are important to advance the science and practice of pharmaceutical medicine.
In this meeting, by our virtual festive fireside, Dr Sheuli Porkess (Vice-President of FPM) welcomes Dr Bu Siakpere.
Bu will reflect on whether we can do more as a community of physicians to improve equality, diversity and inclusivity in our day to day practice both locally and globally.
This meeting is free to attend and will be held on Teams.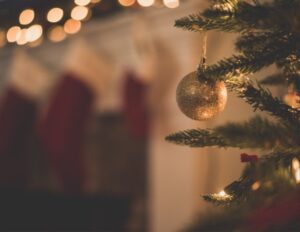 Could we do more to increase equality, inclusion and diversity in the practice of pharmaceutical medicine? Where does responsibly lie?
Dr Bu Siakpere
Dr Bu Siakpere
Bu is a Fellow of FPM and a member of FPM's EDI Forum. She has recently authored a blog for FPM on the Globalisation of medicine: African medicine. She is a GMC and PMST physician appraiser; a Global medical employee representative (R&D) for GSK, and on GSK's EMBRACE racial and ethnic equality employee resource group leadership team.
Bu is passionate about achieving equality in pharmaceutical medicine, medical practice and beyond. Her longstanding interest in achieving health and life opportunity equalities have shaped her career and personal choices, including a recent sabbatical in 2018 with Save the Children as 'Global Pneumonia Advisor'.
"As pharmaceutical physicians we are often small cogs in a huge machine and it's easy to see how we could be tempted to continue with a 'this is too big for me to fix approach' when the issues of how to ensure the voice of the patient is heard. All patients, wherever they may be and wherever they are from, must be heard and their needs addressed in an equitable manner. Reflecting on some of the huge global events of the last 18 months in particular (the impact of the pandemic, movements for rights of ethnic and racial minorities and climate change) demonstrates how inter-connected and inter-dependent we all are.
It may be that you already have a day job in global health, or with a product that is specifically in global development or marketed for populations that may often be under-represented (including the global South). If you are not in this group is it possible to do more to include increase inclusion and the voice of those who are not often heard, or to broaden the engagement of your colleagues to improve the decision-making? These actions could progress equality, diversity and inclusion in all aspects of our profession, both locally and globally."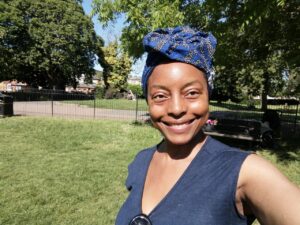 Dr Sheuli Porkess
Sheuli  is the Director of Actaros Consultancy, an experienced pharmaceutical physician and is the former Director of Research, Medical and Innovation at the Association of the British Pharmaceutical Industry. Her career began in clinical medicine in the NHS and includes a number of medical leadership roles in companies.
Sheuli has expertise in policy development within the UK and internationally, is a Fellow of the Faculty of Pharmaceutical Medicine in the UK and a Global Fellow in Medicine Development with IFAPP. Sheuli takes up her role of Vice-President of FPM on 10 November 2021.
Sheuli has contributed to several FPM activities relating to EDI, including:
Understanding and responding to the impacts of COVID-19 on women's health
and FPM Conversation – Enabling a Greater Diversity of People in Clinical Trials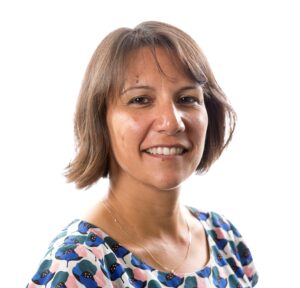 Booking Information
FPM will close bookings at 13:00 on 8 December 2021.
Queries: If you are unable to complete your booking online or you have any questions, please email events@fpm.org.uk.
Joining instructions will be emailed to attendee's registered e-mail address, with a reminder sent shortly before the event.
Please see our Terms and Conditions and Privacy Policy.
The views, information, or opinions expressed during FPM events and training are those of the individuals involved and do not necessarily represent those of the Faculty of Pharmaceutical Medicine. We value inclusivity, equality and diversity, and work hard to promote these whenever possible in all of our activities. We welcome your comments and feedback: events@fpm.org.uk