Essential Leadership Skills for Pharmaceutical Physicians: Mentoring and Coaching
Friday 22 October 2021
10:00-13:00
Mentoring and coaching approaches are increasingly seen as effective tools for leaders to use with their teams. Pharmaceutical physicians as leaders can use coaching approaches with their teams. As they are also experts in their field, they may also be called upon to mentor people within the organisations as experienced advisors. This workshop will introduce you to the concept of coaching and mentoring and will give you a few basic tools to use back in your own organisations.
What to expect
The workshop will be very practical, with a number of personal and interactive exercises including mini practice mentoring/coaching sessions.
It will help you to:
better understand coaching and mentoring and the skillsets and experience required;
work through three techniques that are used in coaching and mentoring; and
utilise tactics to build and manage the relationship with the coach or mentee.
By the end of the workshop, you'll be better able to:
understand what coaching and mentoring involves;
establish and maintain an effective coaching / mentoring relationship;
use three techniques for coaching and mentoring.
---
Who should attend?
This training is designed to be useful to all pharmaceutical physicians who are aspiring or established leaders.
Booking is now closed
FPM Members - £85
Non - members - £120
CPD
If you attend this webinar you can use it as CPD for your appraisal. To do so you'll need to provide:
evidence (certificate of attendance), and
reflection, specifically a couple of paragraphs on what you learnt, what effect it will have on your current practice and how it relates to Good Medical Practice.
Upload these into your portfolio and self-allocate your CPD points at 0.25 credits per 15 mins.
More information and questions
FPM will close bookings at 12:00 on 21 October 2021. After booking, you will be sent joining instructions via email.
Questions: For any questions please email training@fpm.org.uk.
Meet your trainer - Mario Moustras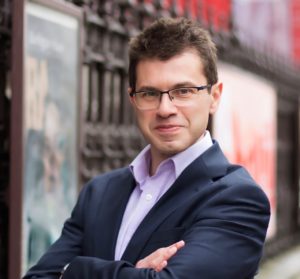 Mario Moustras is a coach, facilitator and learning & development consultant. He is a PhD chemist, a chartered scientist and a Fellow of the Royal Society of Chemistry. He trained as a coach with Barefoot Coaching in executive, personal and team coaching and is a certified coach with the International Coach Federation.
Mario has extensive experience at designing, planning and facilitating workshops. He has worked with different disciplines and communities across higher education for a number of years. In his previous career, at the Royal Society of Chemistry, Mario has led science related programmes in higher education, training and industry and worked at the academic-business interface.
The views, information, or opinions expressed during FPM events and training are those of the individuals involved and do not necessarily represent those of the Faculty of Pharmaceutical Medicine. We value inclusivity, equality and diversity, and work hard to promote these whenever possible in all of our activities. We welcome your comments and feedback: events@fpm.org.uk
Essential Leadership Skills for Pharmaceutical Physicians