Embedding a Patient Centric Approach
Thursday 9 February 2023
16:30 - 18:00
Patient and public involvement (PPI) in medicines development has been steadily gaining momentum since its inception in the 1980s.  In clinical medicine, the evolution of shared decision making has led to recognition of the role of the patient, and those close to them, as active participants in decision making. Alongside this, patients are now common participants in regulatory and HTA decision-making.
However, despite the publication of numerous reflection papers and guidance, including an FDA guidance series and most recently a CIOMS Report, for many people working in pharmaceutical medicine, embedding a truly patient-centric and collaborative partnership with patients, their carers, and their communities continues to be challenging, and frequently perceived as an obstacle, rather than an opportunity.
Join our experienced panel of experts and event chair Dr Sheuli Porkess for a special FPM webinar, to discuss how they have tackled these challenges, with a particular focus on implementing partnership with patients in compliance with the ABPI Code. Our panellists will share the benefits they have realised from incorporating a partnership working mindset into their practice. This event is free to attend for all FPM members, professional non-members, patients and patient advocates.
Where is this event taking place?
Online (Zoom)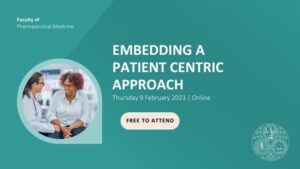 ---
Who is speaking?
Sheuli Porkess (chair)
Trishna Bharadia
Jim Elliot
Alex Fell
Paul Robinson
Booking Information
This is event is now closed for bookings.
Queries: If you are unable to complete your booking online or you have any questions, please email events@fpm.org.uk.
Joining instructions will be emailed to attendee's registered e-mail address, with a reminder sent shortly before the event.
Please see our Terms and Conditions and Privacy Policy.
Meet the panellists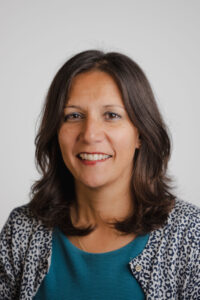 Sheuli Porkess
(Event chair)
Dr Sheuli Porkess is the Vice President of FPM, Chief Medical Officer Life Sciences for C2-Ai and Director of Actaros Consultancy.
Sheuli is an experienced pharmaceutical physician in medicine development, medical affairs and life sciences policy within the UK and internationally, across multiple therapy areas. Sheuli has held medical leadership roles in companies at a national, regional and international level whilst living in different countries and is the former Director of Research, Medical and Innovation at the Association of the British Pharmaceutical Industry.
Sheuli is a Fellow of the Faculty of Pharmaceutical Medicine, a Global Fellow in Medicine Development with IFAPP and a Fellow of the Royal College of Physicians of London and holds a number of other advisory roles.
---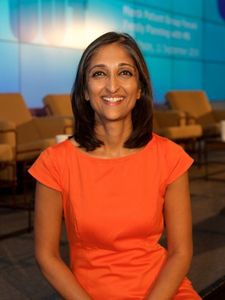 Trishna Bharadia
Trishna Bharadia is a multi-award winning health advocate and patient engagement consultant, working with multiple stakeholders, including pharma, to embed the patient voice into medicines development and the healthcare journey. Areas of interest include good patient engagement practice, diversity and inclusion, and patient involvement in scientific publications/health information. She's a patron/ambassador for several health- and disability-related organisations, including MS Society and ADD International, the Patient Engagement Editor for the Drug Information Association's Global Forum magazine, and a visiting lecturer on patient engagement at King's College London university. Media work includes the BBC (television/radio), Sky News, New York Times, Huffington Post, Which?, Medscape, WebMD and various pharma industry publications. Awards include a Points of Light from 10 Downing Street for her work with patient communities and she is an honorary member of FPM.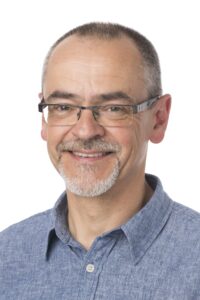 Jim Elliot
Jim Elliott
Jim provides leadership to the Health Research Authority on the involvement of patients and the public in health research [part time] as part of his work as an advocate for patients in research. He has been a carer for close family with cancer and other health conditions for many years. His career has been spent in health research management across the commercial, public and voluntary sectors. His combined experiences drive his passion to help ensure that patients and the public can work in partnership with researchers to design, conduct and manage health research. Jim is currently involved as a public contributor in the work of Cancer Research UK, the Wales Cancer Research Centre, the All Wales Cancer Community and in a number of research methodology projects related to the recruitment and retention of participants in clinical trials. His involvement in research also includes being a member of the Consumer Forum of the National Cancer Research Institute, Independent Cancer Patients' Voice and Health and Care Research Wales' public involvement community.
Twitter: @drakesyard
Blog: www.drakesyard.co.uk
LinkedIn: https://www.linkedin.com/in/jim-elliott-08362119/
---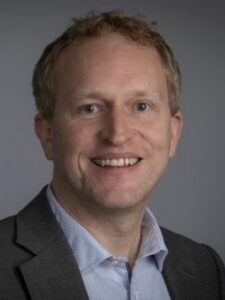 Alex Fell
Alex Fell is the Director of the PMCPA, the self-regulatory body of the UK Pharmaceutical Industry.  Prior to joining the PMCPA in June 2022, Alex was the Vice-President, Head of Risk International at Amicus Therapeutics. Before joining Amicus Therapeutics in 2019, Alex spent over 13 years with GSK in ethics and compliance leadership roles in the UK, USA, and Singapore.  His roles included Head of Ethics and Compliance for the Europe Pharmaceuticals Business and Director in Internal Audit.
---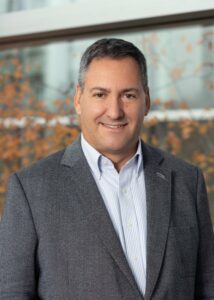 Paul Robinson
Paul qualified in Medicine, and after NHS cardiology practice, joined the pharmaceutical industry. He has worked for Merck Sharp & Dohme for nearly 30 years, in Clinical Operations, Medical Affairs and now in Patient Engagement. His current role focusses on bringing about both behaviour change (what we do) and systems change (how we do it) to ensure the voice of the patient informs all our actions. In addition to his MSD work, he has served on a NICE Technology Appraisal Committee and currently serves on the NICE Appeal Panel. He also maintains weekly clinical practice at Barts NHS Trust.