EDI in Focus: Yale School of Public Health on leading the way in Diversity, Equity, Inclusion and Belonging
Wednesday 25 May 2022
18:00-19:00
We are delighted to welcome Mayur M Desai (PhD, MPH) and Sten H Vermund (MD, PhD) from the Yale School of Public Health to this one hour talk.
A global heavy hitter, Yale School of Public Health has the opportunity to influence public health policy, research and impact in communities at a local, national and global level. Professors Desai and Vermund have been instrumental in tacking issues related to health inequality and creating a learning and working environment that promotes belonging, inclusion, social justice and health equity.
We will be asking them to talk about their experience in setting up and establishing EDI initiatives within their school, how these initiatives will help them to meet their ultimate goals (equity in health and education) and to give us some of their key insights and learnings from this journey.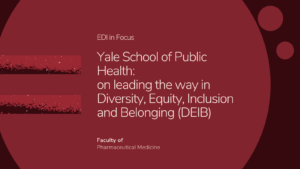 Free to attend - Booking is closed
Meet the speakers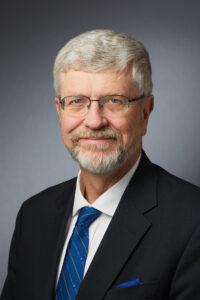 Sten H Vermund, MD, PhD
Dean and Anna M.R. Lauder Professor of Public Health; Professor of Pediatrics, Yale School of Medicine.
Dr. Sten Vermund is a pediatrician and infectious disease epidemiologist focused on diseases of low and middle income countries. His work on HIV-HPV interactions among women in Bronx methadone programs motivated a change in the 1993 CDC AIDS case surveillance definition and inspired cervical cancer screening programs launched within HIV/AIDS programs around the world. The thrust of his research has focused on health care access, adolescent sexual and reproductive health and rights, and prevention of HIV transmission among general and key populations, including mother-to-child. Dr. Vermund has become increasingly engaged in health policy, particularly around sustainability of HIV/AIDS programs and their expansion to non-communicable diseases, coronavirus pandemic response and prevention, and public health workforce development.
---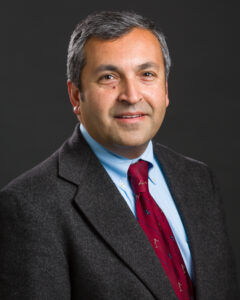 Associate Professor of Epidemiology (Chronic Diseases); Associate Dean for Diversity, Equity, and Inclusion, YSPH; Director, Advanced Professional MPH Program; Track Director, Applied Analytic Methods and Epidemiology, Online Executive MPH Program; Affiliated Faculty, Yale Institute for Global Health; Core Faculty, National Clinician Scholars Program
Mayur M. Desai (he/him/his), PhD, MPH, is an Associate Professor of Epidemiology and the inaugural Associate Dean for Diversity, Equity, and Inclusion (DEI) at the Yale School of Public Health.
Professor Desai's expertise is in the application of epidemiologic methods to clinical and health services research. Most of his research effort is devoted to mentored, team-science projects in which he is leading or substantially contributing to the analytic and methodological aspects of the work. The overarching goal of his work – across various content areas – is to improve health equity in access, quality, and outcomes of care in a broad range of populations and settings. Professor Desai has extensive experience (1) conducting studies at the interface of mental health and primary care; (2) developing risk-adjusted quality-of-care measures for the Medicare program; (3) determining the incidence, trends, and outcomes of surgical procedures; (4) examining the health, health beliefs, and healthcare utilization of marginalized and stigmatized populations, including immigrants, refugees, and incarcerated individuals; (5) contributing to numerous projects in low- and middle-income settings on a range of topics, including child health, prisoner health, diagnosis and treatment of both non-communicable and infectious diseases, and health systems strengthening; and (6) examining DEI-related issues in the biomedical workforce.
The views, information, or opinions expressed during FPM events and training are those of the individuals involved and do not necessarily represent those of the Faculty of Pharmaceutical Medicine. We value inclusivity, equality and diversity, and work hard to promote these whenever possible in all of our activities. We welcome your comments and feedback: events@fpm.org.uk