Advancing the Frontiers of Gene Therapy and Rare Diseases. Day 2- Lessons Learnt in Gene Therapy & Rare Disease Patient Engagement and Access
Thursday 12 May 2022
16:30-18:00
This panel discussion will provide insights on the specific challenges with patient engagement in gene therapy and rare diseases. Our panel of expert speakers include leading patient advocates, leaders in rare disease gene therapy and drug development, and experts in market access for patients with rare diseases.
These events are for professionals working across the science and practice in rare diseases and gene therapies and have been organised by the FPM Rare Disease and Gene Therapy Expert group.
Please note: Due to a family bereavement Sue Farrington will no longer be able to make this event. Our thoughts are with her and her family during this time.

Day 1
10 May 16:00-18:00
Day 2
L

essons learnt in Gene Therapy & Rare Disease Patient Engagement and Access
12 May 16:30-18:00
Booking is now closed
FPM members £50
Non-members £60
Reduced rate £37
-
*Reduced rates are available for:
PMST trainees

People from low and lower-middle income countries

Unemployed

Part-time employed (earning less than £15,000 per year)

People on Parental Leave

People who are Out of Practice & Retired

Charity representatives

Agenda
16:30-16:35
Dr Sheuli Porkess (Chair) – Welcome.
16:35-17:30
Panel discussion  – Exploring best practise in patient engagement in gene therapy and rare disease development- Dr Arseniy Lavrov, Dr Suyash Prasad, Fleur Chandler, Dr Tony Hall, Dr Tony Lockett.
17:30-17:50
Q&As
17:50-18:00
Summary of the key points and meeting close.
Mapping the PMST curriculum:
CiP 5 "Identifies, manages and mitigates risk in special populations"

 

CiP 11 "remains up to date with research and best practise"

 

Market Access, Engagement with Key Stakeholders, Patient Organisations

 
Day 2 - Speakers and Chair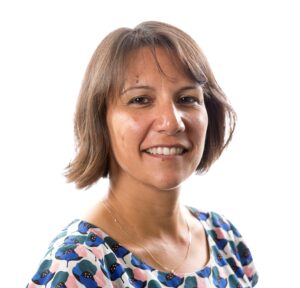 Dr Sheuli Porkess is Vice-President of FPM, the Director of Actaros Consultancy, an experienced pharmaceutical physician and is the former Director of Research, Medical and Innovation at the Association of the British Pharmaceutical Industry. Her career began in clinical medicine in the NHS and includes a number of medical leadership roles in companies.
Sheuli has expertise in policy development within the UK and internationally, is a Fellow of the Faculty of Pharmaceutical Medicine in the UK and a Global Fellow in Medicine Development with IFAPP.
Booking Information
FPM will close bookings no later than 13:00 on 12 May 2022
Queries: If you are unable to complete your booking online or you have questions, please email events@fpm.org.uk.
Joining instructions will be emailed to attendee's registered e-mail address, with a reminder sent on 12 May 2022.
This event will be held on Zoom.
CPD
If you attend this course you can use it as CPD for your appraisal. To do so you'll need to provide:
evidence (certificate of attendance), and
reflection, specifically a couple of paragraphs on what you learnt, what effect it will have on your current practice and how it relates to Good Medical Practice.
Upload these into your portfolio and self-allocate your CPD points at 0.25 credits per 15 mins.
Refund policy
For cancellations up to 1 week before the start date a full refund will be given.
For cancellations between 1 week and 1 day before the start date a 50% refund will be given.
Refunds cannot be given after 13:00 12 May 2022.
In the event of cancellation by FPM a full refund will be given.
Please see our Terms and Conditions and Privacy Policy.
---
The views, information, or opinions expressed during FPM events and training are those of the individuals involved and do not necessarily represent those of the Faculty of Pharmaceutical Medicine. We value inclusivity, equality and diversity, and work hard to promote these whenever possible in all of our activities. We welcome your comments and feedback: events@fpm.org.uk