What is happening in clinical research in the UK and how are recent updates relevant to me?
Posted on: Wednesday 28 June 2023
Author: Dr Kirsty Wydenbach et al
How to cite: Wydenbach, K. et al (2023), 'What is happening in clinical research in the UK and how are recent updates relevant to me?', Faculty of Pharmaceutical Medicine, 28 June 2023. Available at: [https://www.fpm.org.uk/blog/what-is-happening-in-clinical-research-in-the-uk-and-how-are-recent-updates-relevant-to-me/]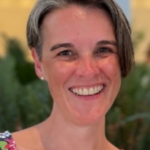 Introduction
As the Faculty of Pharmaceutical Medicine (FPM) noted in a blog published in April 2023, industry-sponsored clinical trials are in decline in the UK. Since 2017, we have witnessed a 41% fall in the number of trials initiated and a 44% drop in the number of UK participants recruited[1]. Action is required to reverse this trend and ensure patient access to research and promising innovations improves dramatically, providing widespread benefit to the whole healthcare ecosystem, including the NHS, academia, industry, and most importantly, patients.
In Oct 2022, the Royal College of Physicians (RCP) and the National Institute for Health and Care Research (NIHR) published a joint position statement on 'Making research everybody's business.' This includes 'making it the business' of pharmaceutical physicians. Through the expertise of our membership, many of whom are working at the front line of clinical research in the UK, FPM is in a unique position to develop and enable Government recommendations for UK research: but first, we all need to know what those recommendations are.
In this blog, FPM provides an overview of the recent announcements by the UK Government, regulatory bodies and the more expansive research space to enable FPM members and others in the pharmaceutical industry to answer the critical question "What does it all mean, and how is it relevant to me?". The intent is to provide a brief educational grounding so the FPM and its members can help develop recommendations for enhancing the partnership with industry and consistent objectives and positions to increase the policy support the FPM can provide for interventional clinical trials in the UK.
[1] rescuing-patient-access-to-industry-clinical-trials-in-the-uk.pdf (abpi.org.uk)
---
Since 2017, we have witnessed a 41% fall in the number of trials initiated and a 44% drop in the number of UK participants recruited.
---
Recent announcements for UK researchers
The UK science sector is 'the envy of the world' according to the opening statement in the recent report from Lord O'Shaughnessy. Still, unfortunately, this position has been eroded by progress by its global competitors. Since then, the UK Government has published information on future plans, committed to additional funding, and pledged support for the MHRA and other research bodies via recent announcements, aiming to reverse the decline of UK research.
The list below briefly summarises each announcement, starting with the founding vision from 2021.
The Future of UK Clinical Research Delivery (A Ten-Year Vision) sets out the vision for a more patient-centred, pro-innovation and digitally-enabled clinical research environment, which builds on the successes and the lessons learned in response to COVID-19 and harnesses the UK's potential to capitalise on cutting-edge innovations across all treatments and technologies, all phases of research and all conditions.
The vision puts clinical research delivery front and centre of Government plans to build back better to tackle future healthcare challenges, and patients across the UK and worldwide benefit from better health outcomes.
The five key themes underpinning the vision are:
clinical research embedded in the NHS
patient-centred research
streamlined, efficient and innovative research
research enabled by data and digital tools
a sustainable and supported research workforce
What does this mean for me?
It is not always easy to see how reports and changes such as those outlined above can impact each area in the pharmaceutical industry, and it can be even harder to see if there may be changes in your area of expertise, particularly if that sub-speciality has seemingly not been mentioned.
Those in regulatory affairs or a more strategic clinical research and development role will need to remain updated on the UK and EU legislation changes since they will impact legal requirements, underlying processes, and what guidelines can be predicted in the future. Many of the announcements, for example, the global regulatory partnerships, will impact how regulatory and clinical development teams align, most certainly altering how medical affairs work with those earlier in the development lifecycle. There will be even more opportunities to talk to regulators to streamline programmes in the UK and globally. Changes will not happen overnight, but keeping current as Government plans progress is critical. Many of the recommendations aim to further break down barriers between regulators, what they all do on a day-to-day basis, and how that dovetails into industry needs and requirements. How the industry responds to these changes is still an open question, as there may be commercial concerns. Nevertheless, focusing on enabling access to patients with evidence-based value pricing will support the delivery of research and its objectives. Pharmaceutical physicians are responsible for keeping these objectives at the forefront in positively influencing their corporate sponsors to engage collaboratively with these changes. The MHRA have previously stated that 'Regulators don't bite', so use these upcoming possibilities to get their opinion.
For example, frontline researchers and clinical investigators can expect local considerations, such as contracting and approvals, to improve. There is also the possibility of working closely with colleagues outside the industry at the heart of NHS delivery and whom the Government are keen to include more in research. Lord O'Shaughnessy's recommendations note the current failure to make the most of the NHS, including primary care, and expanding the use of research networks is also something we can expect to see, and all be a part of.
As the recommendations are taken forward into new processes and future ways of working, this is also an ideal opportunity to review and question your own working culture and see what can be changed. It is not just about embracing innovation (a key priority of progressing UK research) but streamlining and ensuring you do not get left behind as an individual and that the company you work for positively adapt to working with these reforms rather than failing to engage and maximise their potential. With revalidation and appraisals being an annual part of being a pharmaceutical physician, it is also imperative that everyone stays updated and looks ahead to try and embed some aspect of the recommendations into their objectives. A good example is maintaining GCP training and ensuring the inclusion of appropriate updates for the changes that may come from ICH E6(R3).
Summary
The UK research landscape continues to evolve, bringing opportunities to ensure legislation and processes optimise time and reduce complexity. The importance of improving UK access to industry-sponsored interventional clinical trials and providing patient benefits cannot be underestimated. The FPM and its members are a core part of the future direction, and we will be looking to how FPM can best use its insights and expertise to influence and shape the UK Life Sciences Vision.