Three PMST alumni cover the benefits of the training
Posted on: Tuesday 7 March 2023
Last year, pharmaceutical medicine celebrated its 20th year as a recognised UK medical specialty. To mark the occasion, we reached out to three Pharmaceutical Medical Specialty Training (PMST) alumni for a catch-up – finding out what inspired them to join the specialty, their careers, the challenges they've faced, and much more. These interviews highlight the individual experiences that PMST alumni have had relating to the specialty – be that before, during, or after their PMST training.
Our PMST programme is designed to prepare pharmaceutical physicians for excellence. We aim to equip those that enrol with specialist knowledge and capabilities to practice to the highest ethical and professional standards. We believe PMST is one of the best ways we do this. Giving the tools to pharmaceutical physicians to make a real impact in the world.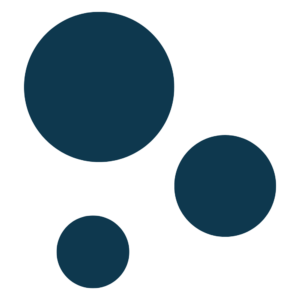 Dr Sue Brook
For our first interview in the series, we were delighted to speak to Dr Sue Brook, who gave advice to doctors who may be considering moving to pharmaceutical medicine.
"At the time you leave the NHS it can be scary and isolating because most people have no idea what a pharmaceutical medicine job involves. I compare leaving the NHS to leaving the army – you go from a very structured life where everyone knows exactly what they're doing, and you're very comfortable because everyone's there to effectively do the same job – which is healthcare – into the unknown for which you aren't really prepared. But I'd say nothing is forever, so if in a few years you think you've made a mistake, there are so many options both within pharmaceutical medicine and in the NHS to go to. If you have a royal college membership qualification, that is your ticket to go back to the NHS full time or part time, or switch between clinical practice and pharmaceutical medicine. But talk to a lot of people before making the decision to move to pharmaceutical medicine."
Dr Fazil Afzal
Next in the series, we had the pleasure of catching up with Dr Fazil Afzal. We asked him what his role covers, and what a typical day is like for him.
"No two days are the same and there is a wide range of activity and depth of work. Examples include reviewing potential and confirmed drug and device safety issues, presenting at UK expert committees, processing post-authorisation safety variations to product licenses, preparing a wide range of communications, addressing queries from internal and external stakeholders and collaborating with colleagues from other regulatory agencies. The MHRA also supports continued professional development through a variety of internal and external training and teaching opportunities."
Dr Tope Adeloye
For the final interview, we spoke to Dr Tope Adeloye about her decision to join the specialty. We got her insight on preparing for your first role in pharmaceutical medicine.
"I did background reading. I bought the Oxford specialist handbook in pharmaceutical medicine and completed online GCP [good clinical practice] training because I saw that GCP was an important part of the specialty. I made notes from my reading of the handbook and GCP training, and I familiarised myself with the regulatory framework, acronyms and terminology used in pharmaceutical medicine. I found my induction at HMR [Hammersmith Medicines Research] very helpful because I worked alongside and shadowed a screening physician, which enabled me to apply what I had learnt and to get hands on experience."