Session Spotlight – Michael Holmes
Posted on: Thursday 12 November 2020
Author: FPM
Using human genetics to guide the development of medicines
Join Michael Holmes on Friday 27 November 2020, 14:00 – 14:30
It costs ~$1bn to bring an investigational medicinal product (IMP) to market. Fewer than 1 in 10 IMPs succeed from phase 1 to marketing authorisation.
Novel approaches to characterising the effects of therapeutic targets outside of conventional trial settings may help forestall the high failure rate.
In this presentation, I will outline how applications of human genetics can inform each stage of drug development, providing early support of causation and characterising target-mediated intended and adverse effects.
Human genetics represents a burgeoning field of opportunity for informing the development of therapies and one that the Pharmaceutical Medicine community should embrace.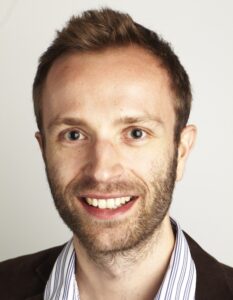 About the Stonier Lectuire
As a new initiative for 2020 we invited PMST Trainees and new entrants to pharmaceutical medicine to submit abstracts for a presentation on their vision of what the next 10 years will hold for the specialty of pharmaceutical medicine and the wider industry.
We named the presentation the 'Stonier Lecture' in recognition of Prof Peter Stonier's longstanding and ongoing commitment to the specialty training programme and support for trainees and new entrants.
Amongst a high quality field of submissions Michael Holmes was adjudged the winner and he will give the inaugural 'Stonier Lecture' during Friday afternoon's plenary session.
I am excited to hear Michaels' lecture, with its promise of an evidence-based insight into the genomic contribution to the study and delivery of targeted therapies for unmet medical needs. Extrapolation of genetic understanding and application to all areas of medicines development offers to break the cycle of expensive failure and attrition in the search for new medicines. You are never far from a gene these days, whether it's a single research project or publication of the human genome, and their penetration to the heart of pharmaceutical medicine offers an abundance of opportunity too important to miss.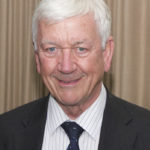 FPM Annual Symposium 2020