Rare Disease Day – 29 February 2020
Posted on: Wednesday 26 February 2020
Author: FPM Gene Therapies and Innovative Technologies Expert Group
What are the challenges and rewards when developing treatments for patients with rare diseases?
Saturday 29 February 2020 is Rare Disease Day.
Members of the FPM Gene Therapies and Innovative Technologies Expert Group describe (in brief) what their work involves.
(These statements were first posted in for Rare Disease Day 2019).
Developing and launching medicines in the rare disease environment has numerous complexities. Challenges in the beginning include risk minimised and cost-effective development, balancing the sometimes conflicting needs of regulatory authorities. Challenges towards the end include interpretation of often imperfect evidence to help guide social value judgements.

Only through understanding the suffering of individuals with a rare disease, can pharmaceutical physicians be successful in orientating themselves and bring forth medicines of value through this maze.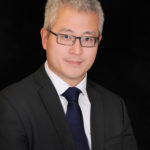 Rare diseases not only affect the person diagnosed but they also impact families and the community as a whole.

It's energising to see all the advancements in diagnostics and treatments such as gene therapy, where communities have worked collaboratively to ask bold questions and solve complex problems.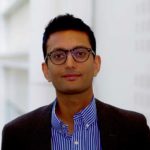 Gene therapy is a promising and cutting-edge treatment approach with potential application to more than 80 percent of rare diseases that are believed to have a genetic component and a high unmet need.

With the first gene therapies approved around the globe, many people affected by rare diseases are beginning to see gene therapy as a real possibility in their lifetimes. Because more than half of rare disease patients are children, these advances are especially meaningful.