FPM Responds to Major Conditions Call for Evidence: Prioritising Health and Support for the Population
Posted on: Wednesday 9 August 2023
Author: Dr Claire Barton, Dr Birge Berns, Dr Renata Crome, Dr Flic Gabbay, Professor Timothy Higenbottam, Dr Marianna Lalla, Dr Andrew Pain and Professor Penny Ward.
How to cite: Barton et al. (2023), 'FPM Responds to Major Conditions Call for Evidence: Prioritizing Health and Support for the Population', Faculty of Pharmaceutical Medicine, 09 August 2023. Available at: [https://www.fpm.org.uk/blog/fpm-responds-to-…r-the-population/]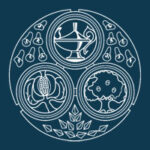 Introduction
The Faculty of Pharmaceutical Medicine (FPM) recently submitted its response to the UK Government's Major Conditions Strategy for England, which seeks innovative ideas to prevent, diagnose, treat, and manage the six major groups of health conditions that impact the population the most:
Cancers
Cardiovascular disease, including stroke and diabetes
Chronic respiratory diseases
Dementia
Mental ill health
Musculoskeletal disorders
In its response, FPM emphasised the need to prioritise specific areas within each condition group. It also proposed strategies to support individuals in tackling risk factors and providing effective treatment and support after diagnosis.
Of note, the government has already completed and published a similar exercise for cancer and asked only for additional suggestions not already included in that consultation. The government has also conducted a consultation on mental health. Results have not yet been published. Accordingly, FPM made a few additional suggestions in relation to the cancer consultation but did not comment on the mental health strategy.
This blog summarises the key areas FPM responded to and explains why they are important.
---
Supporting individuals with dementia after diagnosis requires a multifaceted approach. Providing access to the latest disease-modifying treatments and clinical trials is crucial in the short term.
---
Tackling Preventable Risk Factors: A Holistic Approach
FPM highlighted the importance of addressing preventable risk factors such as tobacco use, alcohol consumption, physical inactivity, and poor diet and suggested several strategies to support individuals in tackling these risk factors:
Adapting successful campaigns targeting specific conditions, such as smoking cessation programs, to cover a broader range of health conditions.
Revaluation and prioritisation of physical activity and sports as core school activities to encourage regular exercise and improve the physical fitness of school children.
Implementing "active challenges" or "healthy holiday challenges" to promote physical activity and healthy nutrition in school children.
Strategies for Early Diagnosis
FPM provided insights on diagnosing more people earlier, emphasising the importance of a patient-centred approach and highlighting the role of genomics, digital services, and disease-specific strategies.
One key aspect highlighted by the FPM is how genomics and improved diagnostics can support differential diagnoses. Many FPM members work in genomics, medical devices and diagnostics, and we would advocate consideration of how genomics and improved diagnostics can support earlier diagnosis.
Supporting Individuals After Diagnosis: Strategies for Treatment and Care
After a diagnosis, providing comprehensive support and effective treatment is crucial for individuals with various conditions. It can be especially challenging when patients have multiple conditions (a situation which is becoming more common). Dedicated support nurses are crucial in providing comprehensive care for patients with complex treatments in the oncology setting. For instance, patients with head and neck cancers require a multidisciplinary approach involving surgery, radiotherapy, chemotherapy, speech therapy, and specialist dental and nutritional support. Support nurses coordinate appointments, arrange supplies, and offer psychological support. The FPM suggests adopting a similar model of support nurses for patients with multi-morbidities, especially those who face communication or self-care challenges. As seen in the oncology setting, these support nurses would operate across medical specialities and help bridge the gaps between healthcare providers, ensuring holistic care and coordination of services.
Access to diagnostic facilities and specialist care is essential for long-term MSKs. Improving the availability and accessibility of physiotherapy can significantly benefit individuals with MSKs. The FPM suggested enhancing workplace training to reduce illness linked to workplace issues, particularly for those at high risk. Additionally, facilitating a more rapid and accurate diagnosis of conditions causing polyarthralgia can expedite access to specific disease-modifying treatments. Targeted screening for osteoporosis among higher-risk groups can enable faster treatment, reducing the risk of fractures. Supporting peer support groups and expanding the network of nurse practitioners can also contribute to increased physical activity and better overall management of MSKs.
Disease-Specific Approaches
Musculoskeletal Conditions (MSKs): The Importance of Physical Activity & Proactive Screening
FPM emphasises actively promoting physical activity among individuals of all ages. This includes encouraging physical activity at school, supporting workplace-based training and physical activity programs, and promoting adherence to the UK Chief Medical Officer's guidelines. Additionally, proactive screening of family members of patients with inflammatory MSKs such as rheumatoid arthritis (RA) and systemic lupus erythematosus (SLE) can enable faster diagnosis and treatment, potentially preventing the progression of these conditions. The FPM also advocated actively promoting the recommendations provided by the National Osteoporosis Guideline Group to address osteoporosis effectively.
Dementia: A Multifaceted Approach
Supporting individuals with dementia after diagnosis requires a multifaceted approach. Providing access to the latest disease-modifying treatments and clinical trials is crucial in the short term. Staying updated on research and collaborating closely with healthcare providers is essential to ensure that individuals with dementia can benefit from emerging treatments. Alongside medical interventions, practical and social measures are necessary to support individuals to remain in their homes longer.
One important aspect is providing in-home support services, including assistance with daily activities and technology-based solutions for monitoring and safety. These measures can help individuals with dementia maintain independence and a secure living environment. Social and emotional support is also critical, and establishing support networks and counselling services can address the isolation and emotional challenges individuals and their caregivers face.
A comprehensive support system can be created by combining access to disease-modifying treatments, in-home support services, social networks, and caregiver education. This approach aims to enhance well-being, preserve independence, and optimise the overall quality of life for individuals with dementia as the disease progresses. Implementing these strategies will help individuals receive appropriate treatment, support, and care after a diagnosis, leading to improved outcomes and better management of their conditions.
Information Sharing through Technology: Person-centred and Streamlined Services
A range of technological solutions can significantly improve person-centred and streamlined services for individuals with dementia. Key technologies include:
Secure EHR systems allow seamless access and sharing of relevant information among health and social care teams. Comprehensive medical histories, treatment plans, and medication details can be easily accessed and updated, promoting better care coordination.
Data Analytics and Research: Enhancing Dementia Care Outcomes
Research, data, and digital technologies can enhance dementia care outcomes. By implementing these strategies, health and social care teams can deliver more person-centred and streamlined services for individuals with dementia. This approach improves information sharing and care coordination and ultimately enhances outcomes and quality of life for individuals and their caregivers. Strategies include:
Establishing robust data collection systems that capture various aspects of dementia, such as risk factors, genetics, biomarkers, and clinical outcomes. Integration of data from multiple sources provides a holistic understanding of the disease.
Improving Access to Palliative and End-of-Life Care: Strategies for Support
Improving access to palliative and end-of-life care involves addressing the needs of individuals with different conditions, including dementia and cancer. The strategies below aim to enhance the availability and quality of palliative care services:
Additional government funding should be allocated to palliative and hospice care, supplementing charitable funding. This increased funding would enable hospices and associated teams to expand their services and accommodate a broader range of patients requiring end-of-life care beyond cancer and neurodegenerative diseases.
Additional comments on the cancer strategy
FPM supports raising awareness of less common cancers to increase early detection and improve outcomes for patients with cancer overall. As a group, rare and uncommon cancers outnumber common cancers (such as breast and lung cancer).
FPM recommends expanding the use of dedicated support nurses for cancer patients. Such nurses play a vital role in helping patients navigate their cancer journey and provide emotional support, education, and assistance in preparing for life after treatment. Their presence helps address the feeling of being lost and abandoned that some patients experience after completion of treatment.
FPM supports the continued availability of dedicated teenage cancer units to cater for the specific needs of teenage and young adult patients and their distinct range of malignancies. FPM would encourage efforts to enable adolescent cancer patients to continue their education and fulfil their educational milestones during and after treatment.
Skill Mix and Training of the Workforce
Improving the skill mix and training of the health and social care workforce is crucial for delivering person-centred care. This involves providing training on dementia care, communication skills, person-centred approaches, and understanding the specific needs of individuals with dementia.
Summary
Overall, FPM's response to the UK Government's Major Conditions Strategy for England provides key recommendations for the prevention, diagnosis, treatment and management of the six major conditions, with a specific focus on MSKs, dementia and cancer. Whilst we are sure many of these initiatives are already underway in healthcare, it is essential to ensure that the benefit from diagnostics, primary and secondary prevention and treatment can be realised.