FPM Awards 2020: congratulations to our new Fellows and Honorary awardees
Posted on: Thursday 14 January 2021
Author: FPM
New Fellows
We are delighted to welcome 11 new Fellows (FFPM) to FPM.
Our Fellows bring a wealth of experience and knowledge with them and we are honoured that they have chosen to become Fellows of FPM.
Not all of our Fellows wish to be spotlighted, however we are very pleased to announce the following new FFPM's:
Dr Ado Muhammad
Dr Muhammad started his medical career as an orthopaedic surgeon before joining the industry in 2002. He has worked in several roles in various human pharmacology units, CROs as well as pharma companies. Dr Muhammad is currently working with AstraZeneca.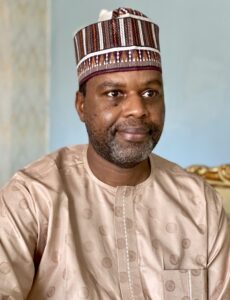 Dr Usman Farooqui
"I opted for Pharmaceutical Medicine as a deliberate career choice, to help patients and their families: "who we work for". I know what it is to be a member of a family of a blessed child like my son (battling through an ultra-rare genetic syndrome) and I am determined to find the best solutions to support our patients and families. My special interests lie in real world data, deep data analytics and use of machine learning & Artificial intelligence to help predict patients at high risk and to support them as soon as possible."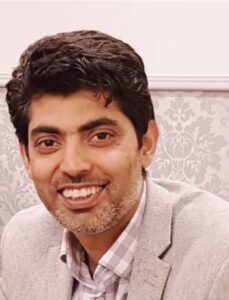 Dr Lionel Hadjadjeba
Dr Hadjadjeba is an MD, internist and Haemato-oncologist and with an MBA from HEC Paris. He has worked for Pharmaceutical and Medical Device Companies in many countries, in Clinical and Medical Affairs including as Chief Medical Officer, and in various General Management positions. Lionel is currently working at Elekta UK and Sweden as President MRLinacs.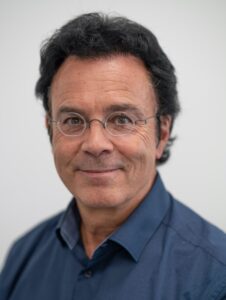 Dr Arseniy Lavrov
Dr Lavrov is a board-certified neurologist and a pharmaceutical physician with nine years of clinical and academia experience. He completed his PhD in vascular dementia and vascular cognitive impairment. Dr Lavrov has a further 15 years of pharmaceutical industry experience in Neurosciences drug development. His experience involves translational, clinical development, approval and access activities for gene therapies for neurological diseases. Other areas of interest include digital biomarkers and endpoints; rare neurological diseases; movement disorders; dementias and cognitive impairment.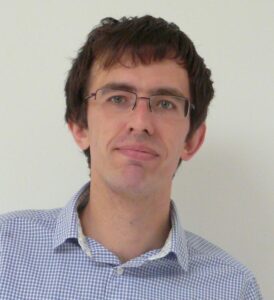 Dr Nishan Rajakumaraswamy
Having graduated from UCL, Dr Rajakumaraswamy trained in both internal medicine and anaesthetics/intensive care in the NHS, attained membership of the Royal College of Physicians (MRCP) and fellowship of the Royal College of Anaesthetists (FRCA). Nishan spent two years at the MHRA as a Medical Assessor in the Clinical Trials Unit focusing on oncology/haematology clinical trials. Subsequently, Nishan worked in medical affairs across several organisations, including as an acting Country Medical Director at Chugai. Currently, he serves as a Clinical Research Director across several programs in Oncology at Gilead Sciences. Nishan completed his specialist training in Pharmaceutical Medicine in 2015.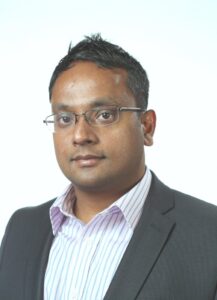 New Honorary Fellows and Members
Each year, FPM Fellows are invited to nominate exceptional individuals for honorary awards.
Honorary Fellowship is the highest honour FPM can bestow, it recognises the recipient's eminence within their own field and their outstanding contribution to pharmaceutical medicine.
Honorary Membership is bestowed to persons who have made significant contributions in the fields of research, teaching or the practice of pharmaceutical medicine, or medical or general science, or society.
We are very pleased to have approved two Honorary Fellowships and three Honorary Memberships this year, including:
Dr Andrew Frankel
We are delighted that Dr Andrew Frankel has joined us as a new Honorary Fellow of FPM.
Andrew was nominated for Honorary Fellowship by Dr Juliet Roberts in view of his contribution to medicine, research and education in general, and notably his very public support for pharmaceutical medicine. Dr Frankel was Postgraduate Dean and Responsible Officer for the Pharmaceutical Medicine Deanery from May 2013 to May 2018 and has contributed greatly to the Pharmaceutical Medicine Specialty Training (PMST) programme.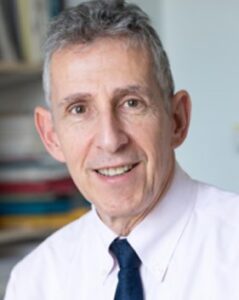 Watch Dr Frankel's acceptance speech
Dr Ravi Rao
We are very pleased to announce that Dr Ravi Rao has joined FPM as an Honorary Member.
Ravi Rao is the Chief Medical Officer and Head of R&D at Swedish Orphan Biovitrum and responsible for a broad portfolio of medicines for rare diseases across immunology and haematology.  Previously he was CMO at Aeglea Biotherapeutics and held senior positions in R&D at GSK and Roche. He has led the development, approval and life cycle management of multiple medicines in immunology and speciality medicine. He has worked in pharmaceutical medicine since 2007, prior to which he was a Senior Lecturer and Consultant Rheumatologist at Imperial College.