FPM Annual Symposium – meet the headliners
Posted on: Thursday 15 October 2020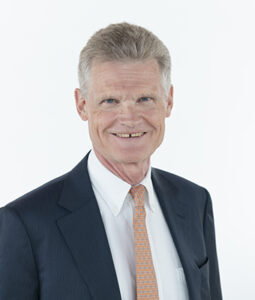 John Bell
Lessons learnt from COVID-19 & planning for future pandemics
Thursday 26 November 2020 | 10:40 – 11:40
Professor Sir John Bell GBE, FRS is Regius Professor of Medicine at Oxford University. He served as President of the Academy of Medical Sciences from 2006 to 2011 and chaired the Office for the Strategic Coordination of Health Research until 2017.
As a Rhodes Scholar (1975-78), Sir John undertook his medical training in the UK and then went on to Stanford University, returning to the UK in 1987. His research interests are in the area of autoimmune disease and immunology where he has contributed to the understanding of immune activation in a range of autoimmune diseases.
In 1993, he founded the Wellcome Trust Centre for Human Genetics, one of the world's leading centres for complex trait common disease genetics. In 2001, he was appointed non-executive director of Roche Holding AG and in 2008 he joined the Gates Foundation Global Health Advisory Board which he has chaired since 2012. He is Chair of the Rhodes Trust.
In December 2011, Sir John was appointed one of two UK Life Sciences Champions by the Prime Minister. He sits on the board of Genomics England Limited and chairs its Science Advisory Committee. He was appointed Knight Grand Cross of the Order of the British Empire (GBE) in the 2015 New Year Honours for services to medicine, medical research and the life science industry.
In August 2017, the UK Life Sciences Industrial Strategy, written by Sir John, was published. The report, written in collaboration with industry, academia, charity, and research organisations, provides recommendations to HM Government on the long-term success of the life sciences sector.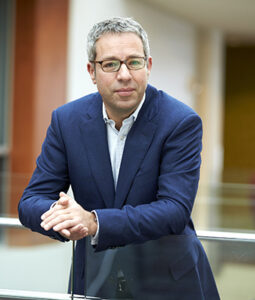 Mene Pangalos
How can the pharmaceutical industry meet future health patterns?
Thursday 26 November 2020 | 14:00 – 14:50
Sir Menelas (Mene) Pangalos PhD FRSB FMedSci was appointed as Executive Vice-President, R&D BioPharmaceuticals at AstraZeneca in January 2019 and is responsible for BioPharmaceutical R&D from discovery through to late-stage development covering Cardiovascular, Renal, Metabolism, Respiratory, Inflammation, Autoimmune, Microbial Science and Neuroscience areas. Prior to this, he served as Executive Vice-President of AstraZeneca's IMED Biotech Unit and Global Business Development.
Since joining AstraZeneca in 2010, Mene has led the transformation of R&D productivity through the development and implementation of the "5R" framework resulting in a greater than four-fold increase in success rates compared to industry averages. In parallel, he has championed an open approach to working with academic and other external partners, changing the nature of academic-industry collaboration. Mene previously held senior R&D roles at Wyeth and GSK.
Mene holds Honorary Doctorates from Glasgow University and Imperial College, London, is a Fellow of the Academy of Medical Sciences, the Royal Society of Biology and Clare Hall, University of Cambridge. He sits on the Council of the MRC, co-chairs the UK Life Sciences Council Expert Group on Innovation, Clinical Research and Data and is a member of the Life Sciences Industrial Strategy Implementation Board. He is also on the Boards of The Francis Crick Institute, The Judge Business School, Cambridge University and Dizal Pharma. Mene was awarded the 2019 Prix Galien Medal, Greece for his scientific research and named Executive of the Year at the 2019 Scrip Awards. Most recently, Mene was awarded the honour of a Knighthood by Her Majesty The Queen for his services to UK science.
Mene also oversees the creation of AstraZeneca's new Global R&D Centre in Cambridge – a state of the art facility designed to stimulate collaborative scientific innovation and which will play an important role in the future success of the UK life science industry.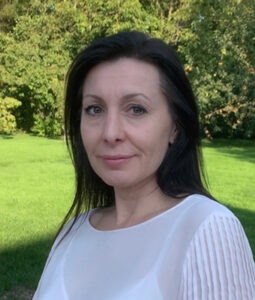 Georgina Morton
How can pharma support those living with a rare disease?
Thursday 26 November 2020 | 15:30 – 16:30
Georgina Morton is the founder and Chairperson of ArchAngel MLD Trust. Having spent almost 20 years as a television producer, her life and career changed dramatically in 2013 when her daughter Ava was diagnosed with a rare lysosomal storage disorder, Metachromatic Leukodystrophy.
When Ava was accepted onto a clinical trial of Gene Therapy for MLD in 2014, the experience led Georgina to form a charity, in order to support medical teams around the work working on treatments for MLD and to offer grants to affected families. ArchAngel is also currently spearheading a campaign to have all UK babies screened for MLD (and other rare diseases) at birth.
Munir Pirmohamed
Precisions Meds and Genomics
Friday 27 November 2020 | 10:20 – 11:10
Professor Sir Munir Pirmohamed (MB ChB, PhD, FRCPE, FRCP, FBPhS, FMedSci) is David Weatherall Chair in Medicine at the University of Liverpool, and a Consultant Physician at the Royal Liverpool University Hospital. He is Director of the MRC Centre for Drug Safety Sciences, and Director of the Wolfson Centre for Personalised Medicine. He is an inaugural NIHR Senior Investigator, Fellow of the Academy of Medical Sciences in the UK, Commissioner on Human Medicines and is a non-executive director of NHS England, and has been appointed as President of British Pharmacological Society. He was awarded a Knights Bachelor in the Queen's Birthday Honours in 2015. His research focuses on personalised medicine, clinical pharmacology and drug safety.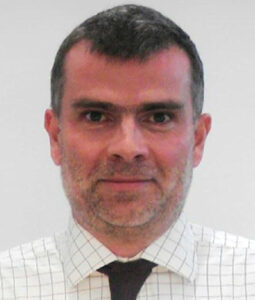 Jonathan Mogford
Changes to UK regulations post-Brexit
Friday 27 November 2020 | 14:30 – 15:20
Jonathan Mogford is the Director of Policy at the Medicines and Healthcare products Regulatory Agency (MHRA) in the UK. The MHRA Policy Division, which Jonathan heads, helps the Agency carry out its public health mandate in alignment with wider UK Government priorities and requirements. The Division leads for the Agency, and the UK Government, in the management of EU and International business relating to pharmaceuticals and medical devices regulation.
Prior to joining the Agency, Jonathan held a wide variety of policy posts since joining the UK Department of Health in 1990, including secondments to the Foreign Office and to the European Commission in Brussels; he has also headed policy teams in the UK Department of Health responsible for pharmaceutical industry policy and for private sector provision of healthcare services for NHS patients; he was also the Department's Head of European Affairs for 4 years to 2009.
FPM Annual Symposium 2020
See the full programme and registration details