CPD Approval for Event & Training Providers
Posted on: Monday 24 April 2023
Author: FPM
Want to have your event approved for CPD by FPM?
FPM is on a mission to advance the science and practice of pharmaceutical medicine for the benefit of patients and the public.
One way we do this is to support training providers who deliver pharmaceutical medicine content. For an affordable processing fee we can approve CPD for events which meet our qualifying criteria.
What are the benefits of aligning your event with FPM?
Your customers know us, trust us and many will be our members.
Our approval of your event will give it an instant mark of quality for this audience.
Having your event pre-approved may also streamline the CPD logging process for your attendees.
What does approval give you?
If your event meets all the criteria, you can use the FPM brand in your event marketing, specifically the below graphic and wording: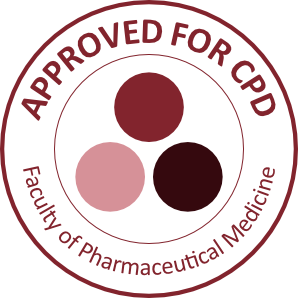 ---
The Faculty of Pharmaceutical Medicine has approved this event for CPD (x CPD points).
---
Find out more about our CPD event approval process and whether you are eligible to apply.
Are you ready to apply?