Celebrating the 'WHO Year of the Nurse and Midwife' through their role in pharma
Posted on: Saturday 20 June 2020
Author: Helen Bishop
Introduction
The United Kingdom is in the midst of a golden age for clinical research and biotechnology, which has pride of place in the Government's forward-looking Industrial Strategy [1,2,3]. The NIHR (National Institute for Health Research) reports year-on-year increases in the number of patients recruited to research and the number of new studies added to the portfolio.
The importance of nurses in private and public healthcare organisations is growing rapidly. They are undertaking more and more complex roles within the clinical trial arena and utilising their skills within the pharmaceutical industry as a whole. Their specialised knowledge and practice is vital, making important contributions to research integrity, patient care, care coordination, and human subjects protection.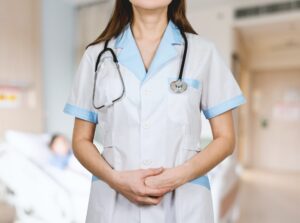 Skills of nurses
Typical nurse training within the UK is a 3-year degree course covering detailed modules of anatomy, physiology, ethical, social, legal and economic factors of health, health promotion and prevention, risk management, pharmacology, communication skills, management principles, alongside practical skills and bedside patient care.  Nurses' overriding principles are that of autonomy, advocacy and professionalism [4], therefore it is understandable why nurses can be influential in a clinical research setting. The pharmaceutical industry has recognised the skill set of nurses generally and how these skills can transfer to the drug development process.
Nurses undoubtedly have the clinical and theoretical knowledge for working within the pharmaceutical sector.  In fact, quite often they can use their 'hands on' knowledge to add a certain degree of realism to situations, for example when at the design phase of a clinical trial, understanding what happens in 'real life' situations, what is feasible and practical can be invaluable.  However, nurses have a plethora of other skills that should not be overlooked, for example: nurses are notorious for being detail orientated and excellent record keepers. Due to the increasingly litigious world we live in, this is becoming even more of a necessity.  This goes hand in hand with compliance issues and attention to detail which is essential for all elements of the drug development process.
Nurses are used to managing multidisciplinary teams, often under resourced, under-funded and under extreme pressure, so consequently can make good managers, communicators, organisers, problem solvers, ambassadors and trainers.
Career Opportunities
With such a broad skill set nurses can adapt to a variety of working environments within the industry and it never surprises me when I meet very successful and senior colleagues to find out they have a background in nursing.
The role of a clinical research nurse (CRN) is the usual point for nurses to enter the industry and although is not a new role, has evolved considerably over the years [5,6,7].  It is only since 2006 that research nursing has emerged as an increasingly professionalised and in-demand specialisation. The Royal College of Nursing has worked with the NIHR to develop research nurse competencies and career pathways and they jointly released the Clinical Research Nursing Strategies in 2013 [8] and 2017 [9] to increase the visibility of CRNs and further develop their career.
Other disciplines within the industry that nurses can be found making contributions are:
Front line study co-ordinators (clinic or pharmacology units)
Home delivery of drugs (either on trials or generally)
Clinical Research Associates
Patient recruitment and engagement activities
Pharmacovigilence
Data Management
Clinical Science
Development and Training
Sales
Medical Information
Medical Science Liaison
Medical Technology
Medical technology is a relatively new area for nurses to explore careers within but with the recent explosion of use of technology within clinical trials and drug development there is plenty of scope to contribute to either the development of new devices and applications or endpoint facilitators and trainers.
Virtual trials are now making it possible for patients to participate in studies from the comfort of their homes, reducing or even eliminating the need to travel to sites. Such trials leverage social media, e-consent, telemedicine, apps, and biosensors to simplify recruitment, communicate with patients, and support both passive and active data collection.
Digital technologies can provide more comprehensive tools to patients and clinicians than are available today. They can help engage patients continuously throughout the clinical trial experience and help improve patient care management during clinical trials[9].
Applications to assist in adherence to a protocol and to confirm that the medicine has been ingested and generate nonadherence alerts to investigator such as AiCure using facial recognition are now in use[11]. Extensive evidence of nonadherence in clinical trials, can undermine trial results by providing false data and preclude true assessments of efficacy and safety. AI platforms have the potential to increase adherence, identify poor-performing subjects, and improve data quality[12].
Advances in sensors and mobile technologies have made it easier to continuously collect patient-generated data, also referred to as digital endpoints. Additionally, new technologies make it possible to collect patient-reported outcomes electronically that can provide competitive advantage and support the case for reimbursement.
Further advances to electronic data capture (EDC) systems at sites are also helping to reduce the burden of data capture by sharing data across multiple systems and digitalising standard clinical assessments. Cognitive technologies can generate action items for site staff based on protocol requirements and assist in scheduling patient visits, and pre-populate patient data into EDC systems.
All of the above and so much more is becoming available and nurses have to adopt a digital mindset in order to facilitate and contribute to this rapidly growing part of the sector.
My Personal Journey
I will, forever be grateful for the NHS training I received back in the 1980s, not only for the disciplined and stringent 3-year training programme but also for the immeasurable life skills that I acquired along the way.
I always had a strong interest in pharmacology throughout my career within the NHS and was fortunate to join Roche in 1989 as a Clinical Research Nurse.  This gave me a huge insight into the fascinating world of drug development. I worked in USA for a while and moved to Clinical Science specialising in oncology.  Along the way, I was sponsored by Roche to further study for a BSc(Hons) and a Masters degree enhancing my knowledge of the industry and always taking opportunities to learn more.  After a wonderful 27 year career at Roche I left in 2015 to set up my own medical communications company. The work is exciting, varied, meaningful and rewarding.  However far I seemed to have moved away from my initial career choice, I still always feel that the skills I learned as a nurse are the ones I use the most.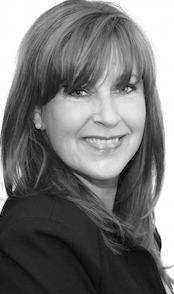 Conclusion
In this, the WHO Year of the Nurse and Midwife, it is important to recognise the skills and abilities of nurses, the significant contributions they have made to and how their skills may be further utilised in a variety of settings within our very fast moving industry.
References
Research and Development Directorate. Best Research for Best Health: A New National Health Research Strategy. London: Department of Health; 2006.
National Institute for Health Research. Key Statistics 2018/19. https://www.nihr.ac.uk/.
National Institute for Health Research. NIHR Biomedical Research Centres (BRCs). 2019. https://www.nihr.ac.uk/about-us/how-we-are-managed/our-structure/infrastructure/biomedical-research-centres.htm. Accessed 9 Jan 2020.
Royal College of Nursing and Midwifery. Principle of Nursing Practice 2010.
Gibbs CL, Lowton K. The role of the clinical research nurse. Nurs Stand. 2012;26(27):37.
Chester P, Kennedy ED, Hynd S, Matthews DR. Clinical research networks in diabetes: the evolving role of the research nurse. Eur Diabetes Nurs. 2007;4(1):10–3.
Spilsbury K, Petherick E, Cullum N, Nelson A, Nixon J, Mason S. The role and potential contribution of clinical research nurses to clinical trials. J Clin Nurs. 2008;17(1):549–57.
Royal College of Nursing. Strategic Priorities for the NIHR CRN Clinical Research Nurse Workforce. London: Royal College of Nursing; 2013.
National Institute for Health Research. Developing our Clinical Research Nursing Strategy 2017 – 2020. 2017. https://www.nihr.ac.uk/documents/nihr-clinical-research-nurse-strategy-2017-2020/11501.
Dawn Anderson, Jonathan Fox, Natasha Elsner, Deloitte Insights, 2019. https://www2.deloitte.com/us/en/insights/industry/life-sciences/digital-research-and-development-clinical-strategy.html
AiCure- The link between patients, disease and treatment. https://aicure.com
Bain EE, Shafner L, Walling DP, Othman AA, Chuang-Stein C, Hinkle J, Hanina A: Use of a Novel Artificial Intelligence Platform on Mobile Devices to Assess Dosing Compliance in a Phase 2 Clinical Trial in Subjects With Schizophrenia. JMIRMhealthUhealth.2017;5(2):e18.URL:https://mhealth.jmir.org/2017/2/e18
This article features in the 6th Edition of the Journal of the Faculty of Pharmaceutical Medicine (Spring/Summer 2020).