Becoming a fellow at FPM: A blog by Bu Siakpere
Posted on: Monday 20 February 2023
Author: Dr Bu Siakpere FFPM
The views and opinions expressed in this blog article are those of the author and do not necessarily represent those of FPM.
Please could you tell us a little bit about yourself and how became an FPM Fellow?
My name is Dr Obukohwo Siakpere, I usually shorten my first name to Bu. I'm a senior global medical director at GSK and was awarded Fellowship of the Faculty of Pharmaceutical Medicine (FPM) in 2013.
My career path in pharmaceutical medicine began in 2001 after completing an MBA at Imperial College, London. I'd been training in London as a specialist registrar in obstetrics and gynaecology and decided to take a sabbatical to explore a world outside of clinical practice; with knowledge and insights from business school, a career in pharmaceutical medicine appeared to offer an inspiring mix of medicine, business and a global reach for impact. I started as a medical advisor at Bristol Myers Squibb then moved to GSK progressing through increasingly senior medical affairs roles working in several different therapeutic areas with colleagues in the UK and across the world.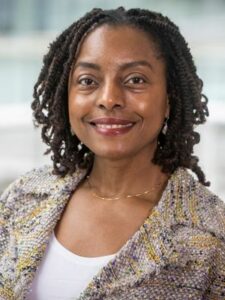 What motivated you to become a Fellow?
Having achieved my Membership of the Royal College of Obstetricians and Gynaecologists I had an expectation of myself to achieve a post graduate qualification and specialisation in pharmaceutical medicine. I recall that it was at my 20 year reunion with my fellow 1991 graduates from the University of Birmingham Medical School (UK) that I felt quite a sense of personal professional achievement (and relief) that I had achieved Completion of Specialist Training in pharmaceutical medicine – appropriate recognition of the speciality of pharmaceutical medicine on an equal footing with the other specialities my peers had elected to specialise in.
What does it mean to be a Fellow of FPM?
In my opinion being a Fellow of FPM, the membership grade which recognises an individual's significant contribution to both the practice and science of Pharmaceutical Medicine and to FPM, means I have a responsibility to help shape the specialty, share my experience with colleagues within the speciality and beyond, developing the practice of pharmaceutical physicians to serve the communities we are part of as best we can to our abilities. I have been an accredited educational supervisor and General Medical Council physician appraiser for revalidation since becoming a fellow. I am also active with the FPM on the Equality, Diversity and Inclusion (EDI) forum.
What do you enjoy most about being a Fellow of FPM?
As a fellow I most enjoy interacting with colleagues particularly outside of my usual 'day-job' both within GSK and across our industry, being recognised for my experience and expertise in pharmaceutical medicine and having opportunities via the FPM to contribute to working groups particularly from the EDI perspective and sharing the message of the impact of pharmaceutical medicine on our health.