A Multifaceted Approach to Treating Rare Disease
Posted on: Wednesday 20 September 2023
Author: Dr Alan Boyd, Dr Miguel Forte, Dr Tony Hall, Dr Arseniy Lavrov, Dr Tony Lockett, Dr Zoya Panahloo, Dr Suyash Prasad, Dr Gerard Short and Dr Carla Starita.
How to cite: Boyd, A., Forte, M., Hall, T., Lavrov, A., Lockett, T., Panahloo, Z., Prasad, S., Short, G., and Starita, C. (2023), 'A Multifaceted Approach to Treating Rare Diseases', Faculty of Pharmaceutical Medicine, Wednesday 20th September 2023. Available at: [https://www.fpm.org.uk/blog/a-multifaceted-approach-to-treating-rare-disease/]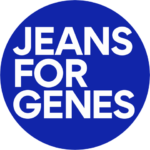 Introduction
A rare disease is defined as one that affects up to 1 in 2000 of the population, which may seem small until you consider rare diseases as a group and realise that this equates to  3.5% – 5.9% of the worldwide population suffering from a rare disease in their life. 1
Over 6,000 different rare diseases have been identified to date. Most (>75%) rare diseases occur in children, and about 70% have a genetic basis. There is a lack of treatments for rare diseases, but advances in gene therapies are providing hope for many patients and their families. Even when these therapies are approved,  the availability of treatment remains a problem.  It is said that the difficulty accessing care and treatment is due to the high cost, but how true is this?
These are challenging times, and only through listening to patient experiences, their perspectives and challenges and exchanging insights can help shape the future of rare disease management to address the patient's unmet needs better. Only through open and transparent dialogue between industry, researchers, academics, regulators and patients can we ensure that the patient perspective becomes an integral part of how medicines are developed and delivered to patients.
Patients and families affected with rare diseases struggle with getting a correct, timely diagnosis (sometimes it can take many years), and once diagnosed, many have difficulties accessing the care available to them.  There are many reasons why patients cannot access the care needed even when care is available. Taking Sickle Cell Disease (SCD) as an example, we will address some of those non-financial factors, including healthcare professional awareness, the nature of healthcare systems and the issues of access to care.
SCD is due to an inherited disorder of haemoglobin. SCD affects 1:500 of the black population in the USA.  There are various types of SCD, some of which are amenable to therapy.  Studies have indicated that there are many barriers to treatment.
Healthcare professional awareness
Due to the low prevalence of each rare disease, medical expertise is rare, knowledge is scarce, and as a result, care offerings are inconsistent and research limited. In many rare diseases, healthcare professional (HCP) awareness is lacking; this is the case with Sickle Cell Disease. Many HCPs are unaware of the diversity of the disease and its manifestations. Beyond anaemia, SCD patients suffer acute pain, strokes, and vision loss. These complications are preventable, and when they occur, they are manageable with acute intervention. However, the evidence is that patients do not access care, either due to lack of HCP awareness of the disease or due to the experience that patients have had in previous HCP encounters. 2
Even if HCPs are aware of SCD, the diverse nature of the disease can cause difficulties. Although it mainly affects the black population, 1:10,000 people of Hispanic origin have SCD. Diagnosis of SCD in the Hispanic population is often delayed due to perceptions about the disease being a disease of the black population.2
Awareness and education of HCPs are crucial to improving the diagnosis, care and well-being of many rare disease patients – including those with SCD.
Fragmented healthcare Systems
One of the barriers rare disease patients face is the fragmentation of care systems. Patients may be under the care of many different clinicians at different times. In the case of SCD, it is not uncommon for them to be under the care of accident and emergency staff, ophthalmologists and haematologists simultaneously, which can and does lead to conflicting advice. Care for patients with rare diseases needs to be coordinated. One way to improve coordination of care is the creation of digital health ecosystems, with Electronic Health Records (EHR) at the core. However, in many healthcare systems, the creation of shared EHR faces the problem of the range of, often incompatible, records used and concerns over privacy and security.
Despite the barriers, EHRs are vital to the health of rare disease patients; they empower patients to improve strategies and outcomes.3
Access to specialist medical care
There are various regulatory pathways to accelerate the development of and access to new treatments for rare diseases. These include the Early Access to Medicines Scheme (EAMS), Innovative Medicines Funds and the Innovative Licensing and Access Pathway (ILAP). However, these schemes do not guarantee patients access to medicines. In the case of SCD, Voxelotor (a medication used for treating sickle cell disease) received EAMS approval in January of 2022. Despite the approval of Voxelotor, definitive guidance on its use is still unavailable. No reason has been given for this delay, and many healthcare professionals are reluctant to prescribe the drug without clear guidance.4 
Healthcare providers and regulators recognise the issues faced by rare disease sufferers. The NHS has established the Rare Diseases Framework with a commitment to improve the speed of diagnosis, coordinated care and access to medicines.5 Other countries and territories have similar initiatives. Within the Faculty of Pharmaceutical Medicine, recognising the need, the FPM Rare Disease and Gene Therapy Expert Group was established. This group aims to provide a platform to help foster open dialogue, education and collaboration with all relevant stakeholders in the rare diseases community.
Conclusion
Even with the facilitation of groups like the FPM Rare Disease Expert Group and the Independent Advisory Group (IAG) of the rare disease forum on standards of rare disease care, the benefits of promising treatments for genetically determined rare diseases are likely still not to be realised. It is not just a function of the cost that makes rare disease treatments fail in the marketplace, but the market itself due to ignorance, fragmentation, lack of coordination in care and difficulty accessing treatments. Initiatives like Jeans for Genes Day are essential not just from the fundraising aspect but also from the awareness and access perspectives.
How can you get involved?
Join our Jeans for Genes fundraiser! Upload a photo in of yourself wearing denim (bonus points for double or even triple denim!), tag one of our social accounts and make a donation via our justgiving page.
Our social accounts:
Donate to our justgiving page to support Jeans for Genes